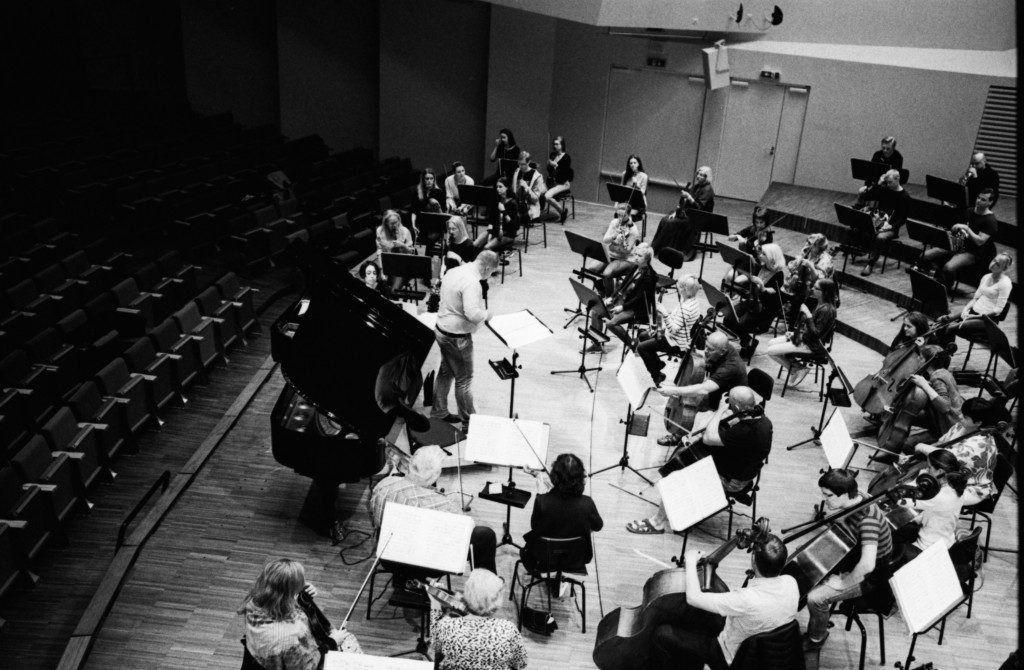 Schoenberg Piano Concerto, Op. 42 / Bartok Piano Concerto No. 3 / Liepaja Symphony Orchestra
After performing the chamber version of the work in Vienna, Pina will record the original version for full orchestra with the Liepaja Symphony Orchestra (Latvia) in June, 2016, coupled with Bartók's Piano Concerto No. 3, Sz. 119, Schoenberg's Accompaniment to a Cinematographic Scene op. 34, and Krenek's "Symphonic Elegy", in the city's recently inaugurated concert hall, the Giant Amber, with Atvars Lakstīgala conducting.
She will offer a public performance with the LSO of the Schoenberg at the historic Rundāle Palace  on June 11.
The recording will be released on Odradek Records.